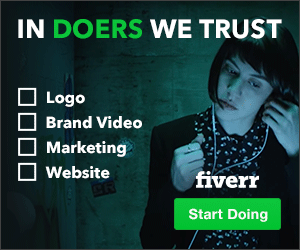 Fiverr Freelancing website platform is like a gift for Freelancers.
I am proudly saying these words because this platform is supporting the life of peoples all over the world
If we have specialization in any particular Online service like Logo Designing,
Game Designing, Photoshop Editing, Website Designing, WordPress Website Development,
Digital Marketing, Social Media Marketing, Video Making, Search Engine Marketing etc
You can sell your services to the peoples who are in need of these services without
any advertisement and marketing of your services and without approaching the buyers directly.
Create an Account on Fiverr.